Top Unique Features Of Slot Games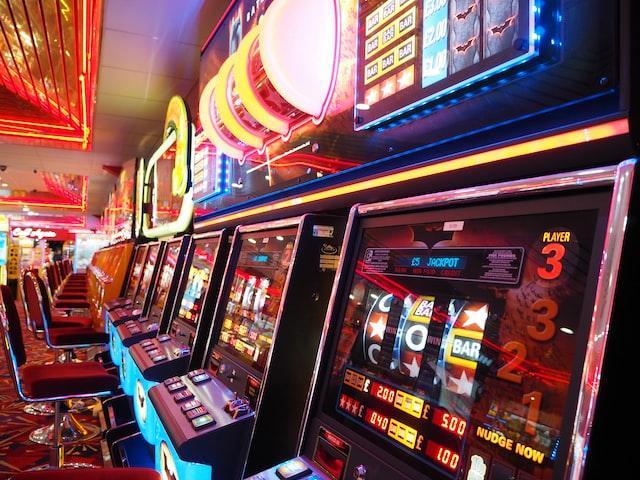 Source: Unsplash
Various games have their special features and slot games are not excluded. These special features make slots much more enjoyable and they are often found on any slot game blog. These unique slot features are key aspects that make up the game. They are designed to multiply player winnings while creating a fun environment for gambling.
For punters who are not so familiar with these features, slot machines might seem difficult to understand. But when you understand the basics, they become easier to recognize. Some of these features are discussed in detail below.
Wilds
In a slot game, wilds are the most common symbols that could appear as simple logos or unique symbols. Whichever way they appear, they perform the same role. Wilds act as symbol substitutes that help players win a combination that would normally not match. Essentially, wilds are there to complete the winning payline.
In classic slots, wilds generally substitute for all paying symbols except scatters. However, some games may have varieties of wilds that perform similar but slightly different roles.
Scatters
Scatters are commonly referred to as the player's "best friends". The reason for this is the ability of scatters to trigger bonus rounds. These bonus rounds could include free spins, mini-games, and others. Depending on the game rules, gamblers can activate this bonus feature by landing three or more scatter symbols.
Generally, every slot has a scatter symbol. However, in rare cases where there are no scatters, this symbol is replaced with a bonus symbol functioning in the same way. Also, scatters do not necessarily follow the same payline principles as other symbols. Unlike regular logos that must be lined up consecutively to win a payline, scatter symbols can be spun in any position and still yield a win.
Scatter symbols usually act in the position the developer wants them to. For instance, some slots have a feature called jackpot scatter symbols. These can be used to activate the game's jackpot feature. Jackpots are usually won by landing a particular number of similar symbols in the bonus round.
Bonus Rounds
Bonus rounds are the highlight of any slot game. They give the player an extra edge over the game thereby increasing his or her chances of winning. Bonus rounds usually cost the gambler nothing but are often triggered by landing a qualifying scatter combination.
Bonus rounds are generally of two types including bonus games and free spins. Free spins are usually activated when punters spin scatter or bonus symbols. Also, the number of free spins won can vary from 5 to as high as 100 free spins. The number of bonus spins rewarded is dependent on the game in play.
On the other hand, bonus games are "mini-games" which allow players to win exciting cash prizes. These games can vary from bonus wheel to jackpot bonus to several other special bonuses.
Ways To Win
Another intriguing feature of slot games is the availability of several ways to win a payout without landing a conventional payline. These ways to win usually include 243, 1024, and sometimes, over 100,000 ways. Slots that offer these ways to win are referred to as MegaWays slots.
This feature makes it possible for slots to pay not only from right to left but also the other way. Irrespective of the position of the symbols, MegaWays slots always pay. The payline varies and could be as rigid as horizontal or as flexible as a zigzag pattern. Whatever pattern the payline takes will be shown clearly on the game's paytable.
Conclusion
Significant slot game features make slot gambling a great deal more exciting. Some increase your potential to win while others make the game more engaging. With this newfound understanding of slot features, you can now properly apply them to your gameplay.